Printing is at the heart of Coastline. In typical Coastline fashion we believe, if you're going to do something then do it well. So we did, we invested in the highest quality range of printers and our clients are reaping the benefits.
One of our new additions is the SwissQPrint Nyala II. No comparable UV printer offers so much versatility and quality. Its application are universal and the 3.2 x 2metre flatbed provides enormous scope.
With our Premium Print service you can print with a clear conscience. Zero harmful components and ozone, barely any rejects or waste, and modest maintenance requirements keep our environmental footprint small.
Our focus is always on quality but we fully understand the importance of deadlines and will endeavour to do what we can to meet these.
For more information on our Premium Print service contact the design team on 01284 717760 or studio@coastlinegraphics.co.uk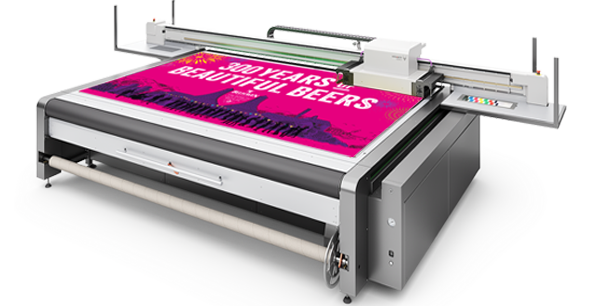 Droptix: Creates a 3D effect and movement on a printed panel. Printed lenses are on the front of the clear panel and the design is printed on the rear of the panel. This is ideal for lightboxes, POS items, interior decor pieces and bespoke signage.
Drop Gloss: Enhance certain areas of the print with a high gloss varnish. This can be used on any printable material, including wood, plastic and card. Can be used in applications such as, bespoke signage, exhibition displays, packaging, lightboxes and much more.
Relief: Our printer can layer ink in certain sections of a design to create texture, which is perfect for incorporating braille into design or making a piece of print tactile. This effect can be achieved on any printable material and is ideal for signage, packaging, interior decor pieces and much more.
Layering: Transparency can be highly effective, creating many different effects. The layers are printed in one pass so they overlap exactly and there are no registration issues and no chance of bleed through. This technique is perfect for double sided stickers and rigid panels.
Premium Print is Quality
Premium Print is Bespoke
Premium Print is a Game Changer
Premium Print is our Speciality